Shalon Jackson: Unraveling the Sad Relationship with His Mother, Mo'Nique
Key Takeaways
Shalon Jackson's Profile: Son of actress Mo'Nique, born in 1990 in Baltimore.
Mo'Nique's Career Impact: Her fame and career aspirations often overshadowed her role as a mother.
Strained Relationship: Shalon and Mo'Nique have a complicated mother-son bond, partly due to her career focus.
Family Dynamics: Mo'Nique's multiple marriages added complexity to Shalon's family life.
Mo'Nique's Regrets: She has publicly expressed remorse for not being there for Shalon during his early years.
Media Influence: Their relationship has been heavily scrutinized in the public eye.
Shalon's Identity Struggle: He has had to navigate finding his own path separate from his mother's fame.
Celebrity Culture Pressure: Shalon's upbringing highlights the challenges of being a celebrity child.
Reconciliation Efforts: Both have made attempts to mend their relationship.
Shalon's Life Impact: The strained relationship with his mother has deeply affected his personal growth.
Resilience and Hope: Their story is a testament to resilience and the hope for better understanding and healing.
Who is Shalon Jackson? This question resonates among fans and followers of the celebrated American actress and comedian Mo'Nique. Known more than just for his lineage, Shalon Jackson's story is a compelling narrative of a son's journey with his mother, Mo'Nique, and the complexities of their relationship. As Mo'Nique's firstborn with her former husband, Shalon Watkins, Shalon's life reflects the delicate balance between the allure of celebrity and the emotional intricacies of a mother-son bond.
Quick Facts:
Full Name: Shalon Jackson
Parents: Mo'Nique (Mother) and Shalon Watkins (Father)
Born: 1990, Baltimore, Maryland
Siblings: 3 (Mark Jackson Jr., Jonathan Hicks, and David Hicks)
Background on Mo'Nique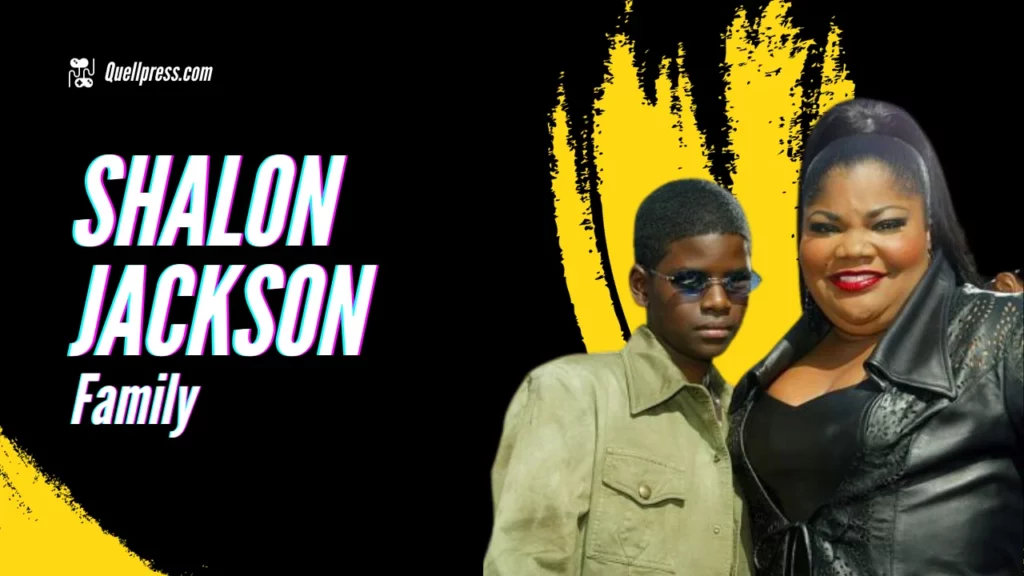 Mo'Nique, a name synonymous with humor and boldness, rose to fame as a stand-up comedian and actress, capturing hearts with her authenticity and charisma. Despite her public image being a blend of controversies and acclaim, her journey in the entertainment world is marked by significant achievements.
Introduction to Shalon Jackson
Shalon Calvin Jackson, often identified as Mo'Nique's son, is a figure who has stood in the shadow of his mother's stardom. Born in 1990 in Baltimore, Maryland, Shalon's life has been a blend of public fascination and private struggles.
Here are some key details about Shalon Jackson:
Birth and Early Life: Shalon Jackson was born in 1990 in Baltimore, Maryland. The exact date of his birth is not widely publicized, leading to some ambiguity about his early years.
Family Background: He is the son of Mo'Nique, an acclaimed stand-up comedian, actress, and television host, and her first husband, Shalon Watkins. Mo'Nique's career in the entertainment industry significantly influenced Shalon's life and upbringing.
Siblings: Shalon has three siblings from his mother's subsequent relationships and marriages. These include Mark Jackson Jr., Jonathan Hicks, and David Hicks.
Personal Life: There is limited public information about Shalon's personal life, career, and current endeavors, as he tends to maintain a private lifestyle, away from the media spotlight.
Relationship with His Mother: Shalon's relationship with Mo'Nique has been described as strained. This tension is attributed to various factors, including Mo'Nique's career pursuits, which, according to her own admissions, led to her not being as present in his life during his formative years.
The Sad Relationship between Shalon Jackson and Mo'Nique
The relationship between Shalon and Mo'Nique is one tinged with complexity. Shalon's early years were overshadowed by his mother's burgeoning career, leading to a strained mother-son relationship. Public incidents and conflicts further highlighted their tumultuous dynamic.
| Attribute | Details |
| --- | --- |
| Full Name | Shalon Jackson |
| Date of Birth | 1990 |
| Age | 33 years old (as of 2023) |
| Place of Birth | Baltimore, Maryland, USA |
| Parents | Mo'Nique (Mother), Shalon Watkins (Father) |
| Siblings | Mark Jackson Jr., Jonathan Hicks, David Hicks |
| Nationality | American |
| Ethnicity | African-American |
| Relationship with Mo'Nique | Strained |
| Known For | Son of American comedian and actress Mo'Nique |
| Personal Challenges | Grew up feeling neglected due to Mo'Nique's career pursuits |
Factors Contributing to the Sad Relationship
Factors Contributing to the Sad Relationship
The relationship between Shalon Jackson and his mother, Mo'Nique, is a complex tapestry woven with various factors contributing to its strain. Understanding these factors is crucial in grasping the full picture of their dynamic.
Mo'Nique's Career Aspirations
Pursuit of Stardom: Mo'Nique's relentless pursuit of her career in comedy and acting played a significant role. Her journey to stardom demanded significant time and attention, often at the expense of her family life.
Balancing Act: Juggling between her roles as a mother and a celebrity proved challenging. As Mo'Nique's career took off, her time and attention were increasingly absorbed by her professional commitments.
Personal Challenges and Choices
Neglect: Shalon experienced feelings of neglect during his formative years. Mo'Nique, consumed by her career ambitions, couldn't provide the consistent presence and attention Shalon needed.
Acknowledgment of Past Mistakes: Mo'Nique has openly expressed regret over her past actions, acknowledging that her pursuit of fame came with a price, affecting her relationship with Shalon.
Impact of Mo'Nique's Marriages and Family Dynamics
Multiple Marriages: Mo'Nique's multiple marriages introduced shifts in the family structure. Each marriage brought its own set of dynamics and challenges that impacted Shalon.
Siblings from Different Marriages: Shalon has three siblings from Mo'Nique's other marriages, adding layers to the family dynamics and affecting his place within the family.
Public Statements and Conflicts
Media Scrutiny: The public nature of Mo'Nique's career meant that their relationship was subject to media scrutiny, adding pressure and misunderstanding to their dynamic.
Open Discussions: Both Shalon and Mo'Nique have made public statements about their relationship. These disclosures, while honest, often painted a picture of discord and misunderstanding.
Psychological and Emotional Factors
Shalon's Personal Struggles: Growing up in the shadow of a celebrity parent can be challenging. Shalon's own psychological and emotional needs were, at times, secondary to the demands of Mo'Nique's career.
Search for Identity: Shalon's journey has been one of seeking his own identity separate from his mother's fame, a process often fraught with emotional challenges.
Cultural and Societal Expectations
Celebrity Culture: The glamorized perception of celebrity life often ignores the real emotional toll on family members, especially children like Shalon.
Societal Pressure: Societal expectations on the children of celebrities to emulate their parents' success can create undue pressure, further complicating their personal relationships.
Understanding Through Empathy
In exploring these factors, it's important to approach Shalon and Mo'Nique's story with empathy. Their journey reflects the often unseen challenges of balancing family life with the demands of fame, highlighting the human aspect behind celebrity status.
Attempts at Reconciliation
Despite the challenges, there have been efforts by both Shalon and Mo'Nique to reconcile. These attempts, though met with varying degrees of success, highlight the underlying love and complexity of their relationship.
Public Perception and Media Coverage
The public and media have closely watched the relationship between Shalon and Mo'Nique, often forming their own opinions. Media coverage has played a significant role in shaping the narrative of their relationship.
Impact on Shalon Jackson's Life
The strained relationship with his mother has significantly impacted Shalon's personal and professional life. It has shaped his journey and the choices he makes, painting a picture of a person seeking his path amidst familial challenges.
Conclusion: A Tale of Resilience and Hope
In summary, the story of Shalon Jackson and Mo'Nique is more than just a tale of celebrity and estrangement. It's a narrative that speaks to the resilience of the human spirit and the hope for understanding and reconciliation. Their story, while unique, resonates with universal themes of family, fame, and the pursuit of personal identity.
Last Updated on November 21, 2023 by Shahid Maqsood
Shahid Maqsood, with an MBA and a Master's in Mass Communications, has 10 years of writing experience. Specializing in news and celebrity coverage, he brings a unique perspective from his love for hunting and camping, difference between. He's passionate about the outdoors, especially hunting and camping. Shahid contributes to websites like dosttrusty.com, distinctionbetweencom and bruitly.com offering insightful articles on news and celebrities. His straightforward, engaging style makes him a trusted source for readers.